Think Tank
Making Your Brand Promise Your Customer Experience Mission
Your brand promise is what customers can expect, typically written from the company perspective. Some aim higher and try to highlight great service as part of the "essence" of the brand, but too few do this successfully.
Let's face it- You can't always worry about the small details in your customer service as you scale. With new layers and processes creating customer service issues you've never had to think about before, your true brand promise gets lost somewhere between all those urgent emails and calls. Creating a customer service strategy around an excellent overall experience is vital, but it's not enough.
You need a customer experience mission.
Whether it's also your public mission statement or not, it's the secret sauce that keeps your entire organization focused on the customer. It's your key to understanding the improvements and innovations necessary to maximize customer retention and maintain a solid brand image.
A well-established customer experience mission can provide everlasting fuel for a culture where front-line employees are empowered to react to new situations and deliver outstanding solutions quickly, but you have to get the fire started first!
Attend this session and hear how Jeannie Walters can help you build a customer experience mission that will drive a strong service culture and outstanding experiences for the long term.
Presented by: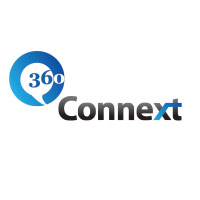 Jeannie Walters, CEO & Chief Customer Experience Investigator, 360Connext